About Us
The Ultimate Clean is a Perth-based family Carpet Cleaning company. Established in 2009 to meet the growing need for high quality, affordable carpet, tile and upholstery cleaning for residential and commercial properties, The Ultimate Clean has established itself as an authority in the cleaning industry.
The Ultimate Clean works collaboratively with local experts in specialised industries including carpet re-dying companies, marketing consultants, and social media marketing professionals, to provide superior results to clients.
With more than 11 years of industry experience, Director and owner/operator Brett Prosser has achieved a Certificate III in Carpet Cleaning (CPP31111), which is the highest level training achievable in the industry. The certificate program includes full time training course covering fibre construction, basic chemistry, advanced stain removal, leather cleaning, health and safety training, just to name a few.
The Ultimate Clean has been an active member of the Carpet Cleaners Association of Western Australia (CCAWA) since 2012. Brett was the President of the CCAWA for 3 years.
Brett takes pride delivering the most thorough clean for every client at a competitive price. The Ultimate Clean advocates the benefits of cleaning for health; to improve indoor air quality of every property we clean, because we know that we make a difference.
You may have heard Brett on 720 AM recently as part of the 'Man about the House' segment providing information and advice to listeners about quality carpet, tile and upholstery cleaning. In fact we are available to answer your questions anytime.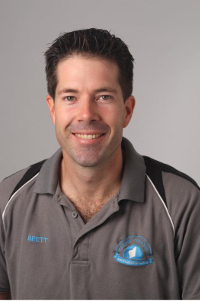 Our Vision
The Ultimate Clean deliver floor cleaning that reflects the way we do business: professional, efficient, simple, and producing exceptional results. We do NOT believe in making a client fit a particular box or system, we tailor make the box to fit the client. We believe in the ethical conduct of our business and expect our clients to have similar values.